F Black Ferragamo Astonished Me (Here's Why)
F Black Ferragamo is a men's cologne released back in 2009. It's a sleek aroma focussed on lavender and inspired by old school barbershop scents. Admittedly, I was cynical at first. I've tested enough cheap lavender colognes to know they can often smell dreadful. However, F Black astonished me with how polished it was for this price. Let me explain further.
What does F Black Ferragamo smell like?
Firstly, F Black contains lavender, apple, black pepper, coriander, tonka, and labdanum.
The initial spray smells aromatic and fresh. You'll notice the lavender immediately giving off its typical powdery element.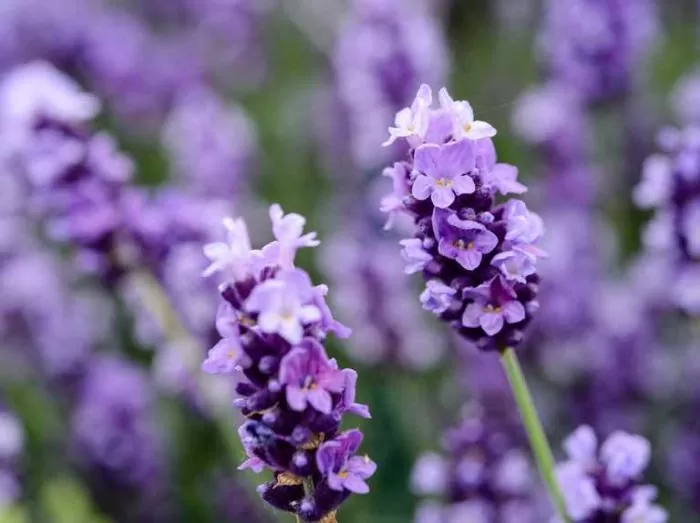 Green apple is here as well, responsible for the early freshness. Moreover, it displays a sweet and clean fruity sensation.
A spicy layer of pepper and coriander pulses just behind. They provide peppy masculine spirit that always keeps poised.
After some time, the green apple and spices settle. In their place emerges tonka bean, which becomes the primary sweet note. It mingles amongst the enduring yet softened lavender.
Labdanum accompanies them, and it shows musky and amber-like tones.
In summary, F Black smells like lively sweet lavender and spices. The lavender settles over time, eventually mingling with sweet tonka and musky labdanum.
It's nowhere near as complex as other barbershop scents like Beau de Jour. Although in my book that's not a negative. It carries a clean and gentlemanly feel despite that limitation. Like most Ferragamo colognes, they could get away with charging double for the overall quality presented here.
Let's hope they don't get any ideas.
See what this reviewer had to say:
A nice and pleasant scent. For me the lavender is very dominant and becomes almost powdery in the dry down. I expected a masculine, winter scent but for me this is a fresh and spicy versatile fragrance. I blind bought this fragrance due because of the hype on YouTube reviews and expected a strong, predominantly pepper scent but the lavender is the star of the show here.

Fragrantica.com
Get more information and buy now on Amazon >>>
Strong performance for the price
F Black punches above its weight yet again – this time in the performance department.
Specifically, it projects solidly from skin for the first 3 hours. Afterwards, it draws back and resides closer for a further 5. Accordingly, it'll last for up to 8 hours of total longevity.
Impressive for the price bracket, that's for sure.
There are tons of budget scents, like CK One Shock, that can be sprayed generously. This ain't one of them.
Classy and inoffensive…but NOT sexy
F Black Ferragamo has classy, sensible character. Thus, it's a chic option for the office and corporate environments. Additionally, you can comfortably apply it for casual occasions, like social events with friends.
However, nothing about this oozes sexy. I know they marketed this as an intense evening elixir but that's just not the vibe I get. There's smarter choices for romantic date nights and erotic late-night entanglements. I suggest you start with Stronger With You Intensely if that's what you're feeling.
Lastly, F Black features solid seasonal range. It works in all climate conditions except the hottest summer days.
Summing up F Black Ferragamo
F Black Ferragamo may be the best bang for buck lavender cologne on the market.
The leading lavender note is carried by apple and fresh spices, before smoothly floating into a powdery, musky tonka base.
F Black is simple yet sophisticated, featuring admirable performance and utility across plenty of occasions.
I judged it way too soon. Now I see why it's still going strong after a decade.
Get more information and buy now on Amazon >>>
---
I want to hear from you. Let's keep the conversation going in the comments. What are your thoughts on F Black Ferragamo?