Is Xerjoff Naxos as Superb as Experts Say? [Reviewed]
Xerjoff Naxos is a honey and tobacco men's fragrance released in 2015. It's often touted in the fragrance community as a brilliant starter niche fragrance. They say it's versatile, strong, and has a mass-appealing scent profile. In today's article, I'm going to explore how accurate (or lack thereof) those comments are. Stick around and find out!
What does Xerjoff Naxos smell like?
Xerjoff Naxos contains notes of lavender, citrus, honey, cinnamon, tobacco, tonka, and vanilla.
The first note that pops out is a bright honey accord. The honey presents itself as fruity sweet with some white floral undertones.
Accompanying the sweet honey in the early opening are citruses (bergamot and lemon). These are what are provides the honey that bright, uplifting quality. They don't present as too zesty or bitter, though – they act as a counterbalance, preventing the honey from becoming too cloying ('cloying' explained here).
In the beginning the last note I can smell is lavender. Although it's mild, its role here is key. It smells slightly herbaceous and floral, bringing maturity and dignity to the scent profile.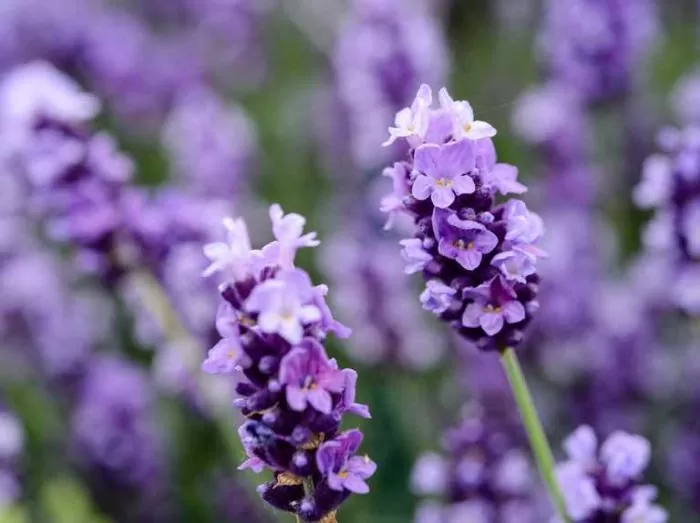 As Naxos starts to develop through the mid phase three changes happen:
The tobacco note reveals itself. It's earthy yet refined and tasteful, staying true to the elegant nature of Naxos;
Arrival of a warm spicy cinnamon note that adds tangy depth; and
The distinguished honey note begins to subside.
Just because the honey has peeled back, don't expect the sweetness to disappear! At this point the sweetness undergoes a transformation. Honey no longer dominates – the tonka and vanilla take over. They deliver a comforting, nutty type of sweetness – different to the rich, fruity sweetness radiating earlier.
One by one, the accompanying notes of the cologne start to recede. In the deep dry down, all that remains is the tobacco, tonka and vanilla combination.
Although smelling expensive and luxurious, it retains a stately quality due to the supporting notes. While sweet, it's never obnoxious, balanced smartly with modest, masculine aromatic accords.
If Naxos sounds good to you, check out Pure Havane as well. There are many similarities between the two that I encourage you to research further. However, here's what one reviewer had to say:
Having both Pure Havane and this, there are subtle differences that I noticed. For Naxos it smells floral with all the same sweet honey tobacco in Mugler Pure Havane. The lavender note makes it different in my opinion. Also, Naxos lasts a lot longer. It's a super long-lasting fragrance. A true masterpiece. Glad I got it.

Fragrantica.com
Get more information and buy now on Amazon >>>
What's the performance like?
No issues here gents. The performance is robust. I rate it as high.
On my skin, Naxos lasts 12+ hours, projecting for the first 5 of those. It projects modestly from skin, up to a few feet.
You're really getting what you pay for with performance. Xerjoff always does a stellar job in that regard.
Is it versatile?
Xerjoff Naxos is unusually versatile.
With honey and tobacco, you'd hardly expect such flexibility. These kinds of notes normally lend themselves exclusively to cold conditions.
But Naxos is built different.
Its balanced scent profile allows it to be worn in moderate and cool temperatures, during either day or night.
Wear this during special occasions, dates, or anytime you intend to look and feel your best. It's office safe too, just don't overspray.
---
Xerjoff Naxos – the verdict
Xerjoff Naxos gets tons of love in the fragrance world, and I quickly found out why.
This is a versatile sweet and mature tobacco fragrance, with top notch performance to boot. Although pricier than its designer counterparts, Naxos is a smart place to start when it comes to men's niche fragrances.
Your move.
Get more information and buy now on Amazon >>>
---
I want to hear from you. Let's keep the conversation going in the comments. What are your thoughts on Xerjoff Naxos?